Do you use scenario-based learning as part of your training packages? 
For many training providers, consultants and subject matter experts who help organizations develop workforce capability and resilience - scenario based experiences are often an essential component of a blended learning approach.  Often providers use scenarios to embed knowledge and apply principles or theories taught in traditional classroom or eLearning environments. Scenarios can also be used to assess decision making, situational awareness and as refreshers to enhance or assess comprehension long after the training was delivered. 
It's difficult to have the same impact as a live scenario with traditional eLearning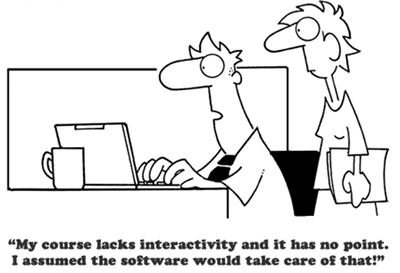 Often training providers bread-and-butter is workshops, face-to-face and classroom-style training. These have proven to be the preferred method to deliver value, ensure attention and comprehension by offering an experience for the learners.  eLearning has been an important component of the blended mix, useful for delivering course content and theory - but lacking the impact of a learning experience delivered in the real world.  Scenarios often need to be in a realistic environment, performed with people who know what they're doing, and give the learner a chance to practice skills or decision making. They are by definition time consuming, expensive, and require people to travel to a place to do the scenario - increasingly problematic in these current times. 
ShowHow can help you deliver scenario-based eLearning that feels like the real world 
Use ShowHow to create experiential and immersive learning experiences that give organizations a tool they can use to prepare their workforce to work safely and efficiently in difficult situations.  Record your scenarios once and deliver as many times as you need to ensure learners are prepared. You can template and customize scenarios for your clients or they can adjust them themselves to suit their needs.  You can build in assessment and deliver the course via your or their Learning Management System, in workshops or classrooms. 
Training Providers use ShowHow to enhance their delivery
We work with a range of providers, consultants, and experts who offer learning modules to their clients as part of a training package.  These modules can be used in face-to-face workshop settings, classroom, or delivered via their client's Learning Management System. The modules are often created or customized for their client, but can also be generic to suit a range of organizations.  Often the best application for ShowHow is when giving learners the chance to experience a scenario that includes situations involving other people such as customers, patients, or teams in a workplace or external environment. 
Create courses for free, only pay when your courses are used
We partner with training providers or subject matter experts to enable them to create courses in ShowHow without charge. You can share your course with up to 5 learners to demonstrate and test the course material.  When you decide to publish your course you have the following options: